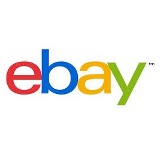 When we repair more than one sometimes we may offer the opportunity for us to keep one remote in exchange of payment for the repair to your other. We then sell these on eBay to keep our brand out there to attract more repairs.

Check out our seller feedback ratings.
eBay
Thankyou so much for repairing my remotes for my car, & being honest when I overpaid you. I am completely satisfied & happy with your service. I am sure to refer others onto you.
The remote arrived this morning and we programmed it immediately. It works perfectly - thank you so much. I will be mentioning it to the members of our car club - Bega Heritage Motor Club - in case any of the other members have a similar problem.
Sorry for the no reply as I only posted on Wednesday and wasn't expecting your email so soon. Will transfer money as soon as I send this. Thankyou so much
The remote has arrived, been re-programmed and is working great! Thank you
I now have those 2 remotes in operation now. It's so good! Thanks mate, great job.